I am a story teller. The north woods run deep in my memory. They hold the mystery of countless generations, and keep the secrets of those who have trodden its secluded paths and paddled its distant shores.

I unlock my own narrative with pen and paper, bow and arrow, canoe and rod, ski and pole, and a wonder for Creation. Every adventure is a poem, a painting, a sculpted work in the Potter's hands.

Join me in the solitude of the prairie wind and forest canopy, listen to it's tale… hear its voice.

Peace,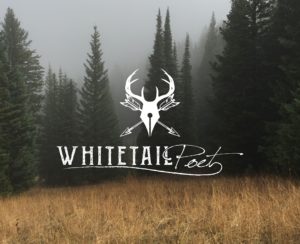 Photo Credit's: Top-A picture I took of a favorite bow-hunting spot, overlooking a northern Beaver Pond. Bottom-My last still hunt with a rifle, just across the the Beaver Dam in the above photo. My buddy Bill snapped this picture as we floated the buck out with his brother Mike. A perfect Minnesota moment!
Whitetail Poet Logo Designs: Matt Bernier
Next Steps…
Enjoy our Whitetail Poet stories, poems, photography, and field wisdom. You may type in key search words on the Blog page to find specific topics, or simply scroll through the content. Please contact us with your comments, suggestions, or requests.
Thank You.