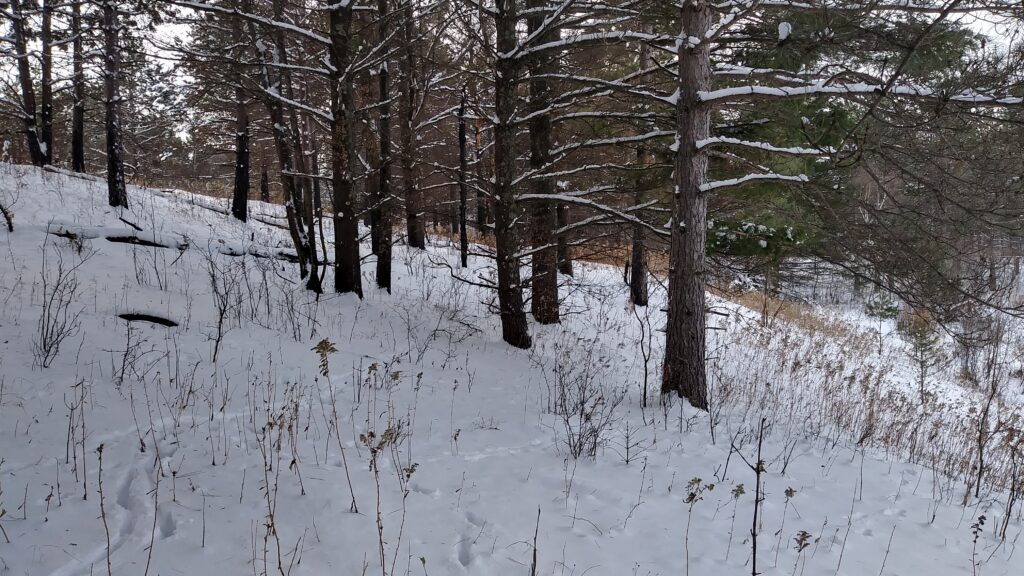 I was kept company by an occasional lonesome Crow, busy Woodpecker, and haunting winter wind. Snow clumps dropped, dissipating in a swirl from pines that towered over me.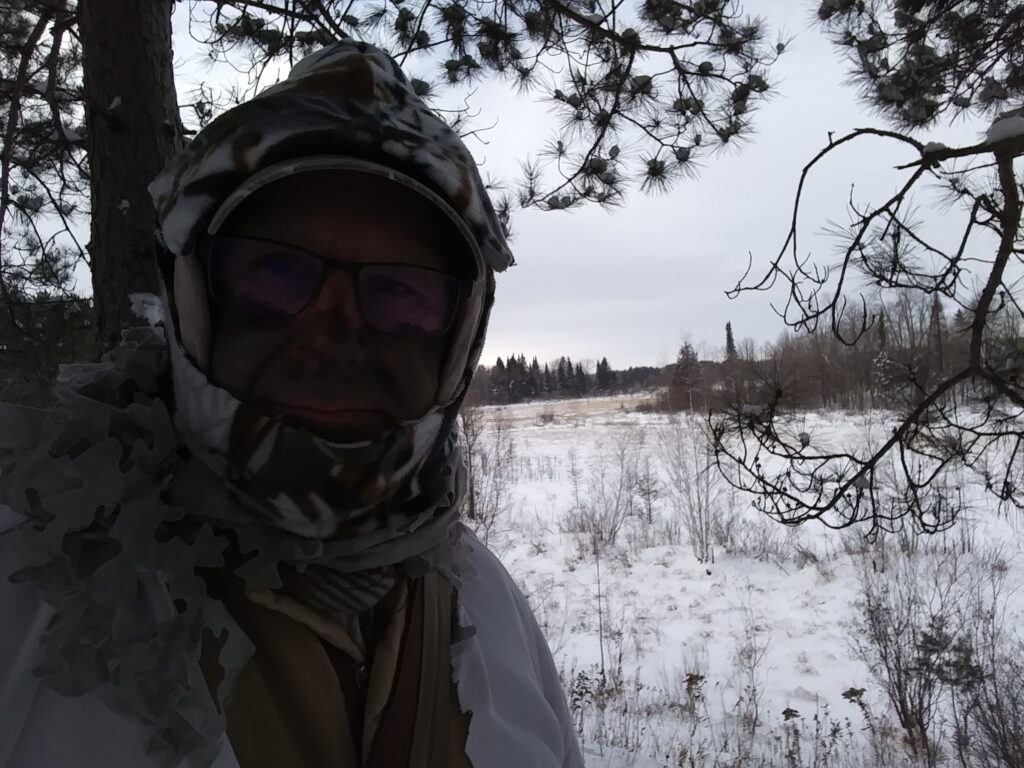 Tucked in a stand of Norway's, I watched a clearing which served as a well used feeding ground for area deer. It was an uneventful day with one flurry of adrenaline after hours of sitting. That is bow hunting.
Time slowed and a sense of natures patient but steady process filled my thinking. Here, there are no second chances, every day is an activity of survival for the woodland creatures that live in the vast winter expanse.
Eventually, daylight slipped and a massive Whitetail ambled down a distant hillside, out of bow range, a hundred yards out. Ten anxious minutes passed with futile attempts to draw the animal towards me using a few grunts from my call. With all shooting light gone, and the cold that follows a long sit gripping me, I gathered my gear, rose from my ground ambush, and slogged through the dark snow covered forest towards my waiting rig.
Another late winter outing before season's close.
Peace